BOOKS AVAILABLE FOR PURCHASE
Support our ministry and equip yourself with the knowledge of scripture, based on original translation, knowledge of prophecy and of where you belong in the call to follow Yeshua Hamashiach.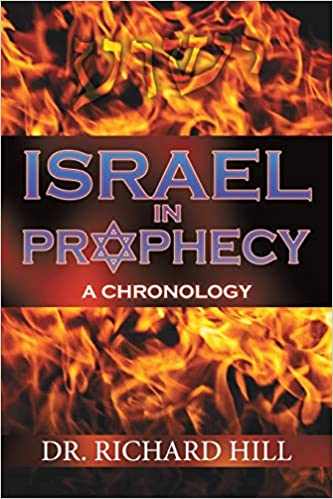 God has a prophetic plan for Israel and His chosen people in the last days. Are you ready to see it unfold? God loves the Jewish people-"the apple of His eye"-with all His heart, and by studying Israel in Prophecy: A Chronology, you'll learn that Israel is the missing link of end times prophecy. Whether you are of Jewish heritage, a believer of the Bible, or a follower of the Messianic Jewish movement, Dr. Hill's teaching will inspire you to discover how Israel is God's timepiece for prophecy.
One of the greatest mistakes in most commentaries on the book of Galatians is not recognizing the Jewish Roots.  Once we know that Paul was writing to Jewish and Gentile believers, we can better understand this book from its Jewish Roots context.  Rich discusses the "Judaizers," what the "fullness of time" refers to, how believers can fulfill the Law and the destructive Replacement Theology.